Auction
"Spanish Nara Yoshitomo" loved by Asian collectors gathered at Phillips Hong Kong
Jun 22, 2022 6:00 pm
JW Marriott Hotel Hong Kong
phillips london2021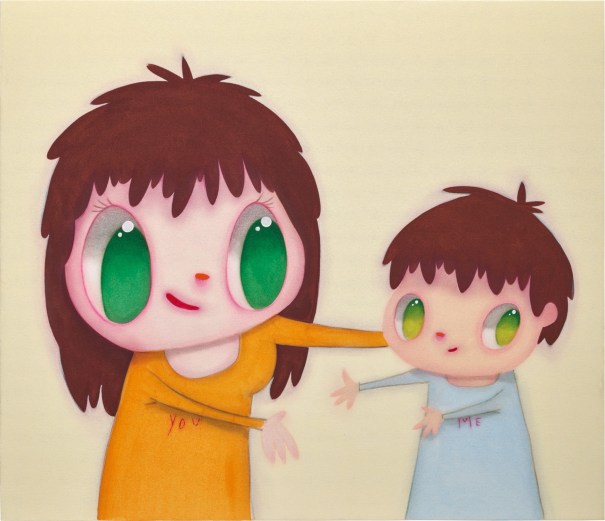 "You Me"
JAVIER CALLEJA
2019
acrylic on canvas
110 x 116.5 cm
Estimate : HKD $3,000,000 – 4,000,000
SOLD FOR HKD $7,026,000
Philips Hong Kong Spring "ULTRA/NEO", presented a series of Spanish artists including Javier Calleja, Edgar Plans and Rafa Macarrón.
Ting Ting Art Space Exclusive Interview
Their works show the pure inner world of children in a concise and clear image, and describe wonderful and grotesque dreams and imaginations. Some people compare them to "Yoshitomo of Nara in Spain". One of the main reasons for the popularity of these artists around the world is that Asian collectors like their works, and Shanghai, Hong Kong, and Taipei are the main cities. Tintin Gallery in Taipei is a pioneer in cultivating these Spanish artists.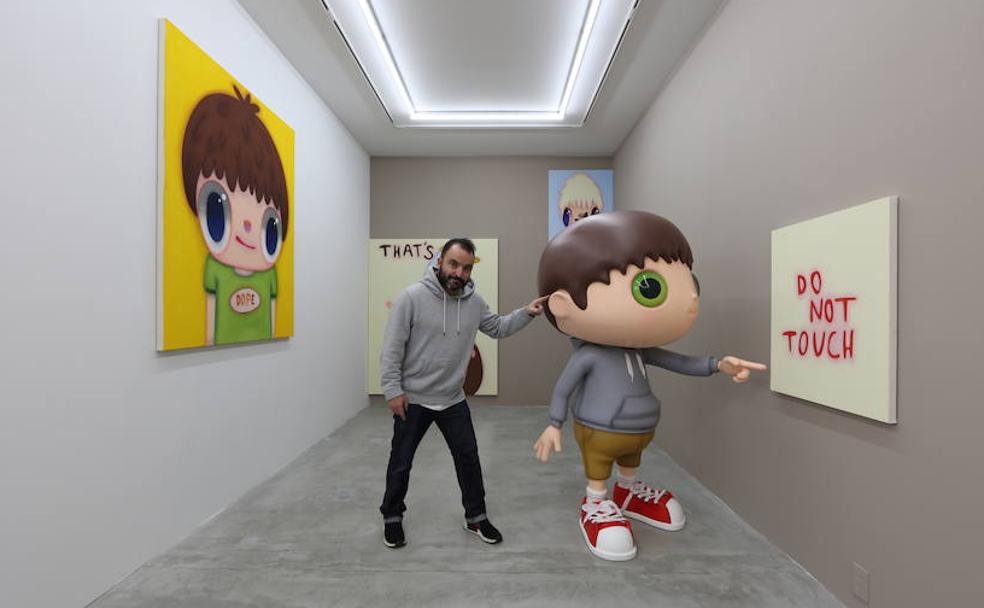 Javier Calleja
"Ultra" and "Neo" mean "extreme" and "innovative",  aptly describing the avant-garde creative styles of artists born after 1970. Calleja's big-eyes characters always make people feel warm and pure. Characters Calleja's created are a reflection of his happy childhood and his rich imagination. In his most famous works, he transports children back to a situation full of comfort and familiarity. Surrounded by flat, brightly colored expanses, Calleja paints children unsullied by the concerns of the adult world.

"Night Creatures"
EDGAR PLANS
2020
mixed media on canvas
150 x 280 cm
Estimate : HKD $1,200,000 – 1,800,000
SOLD FOR HKD $3,024,000
In "Creatures of the Night", a blue, multi-eyed creature shoots glowing neon bubbles into the air while standing in front of a towering abstract backdrop covered in intricate graffiti. A group of figures running up a labyrinth of ladders, passing brushes to each other or sprinting with a tube of red paint in hand, evokes the surreal landscapes of Spanish artist Juan Miró. There is a small red house in the lower right corner with a warm glow inside, and paper and pencils outside the door, perhaps alluding to the scene of manuscripts, sketches and painting tools scattered throughout the living room of the artist in his childhood, making the picture full of nostalgia.
Edgar Plans
In his works, Plans deliberately uses the infinite creativity of children's paintings to return to simple visual presentation, thus reflecting a pure artistic expression. However, the various mediums in the work are intertwined into layers of intricate visual planes, which also demonstrate the artist's superb creative skills.

"Sin título (Cosmos)"
RAFA MACARRÓN
2015
mixed media on canvas
150 x 280 cm
Estimate : HKD $700,000 – 1,000,000
SOLD FOR HKD $1,386,000
Rafa Macarrón seems most directly related to the Spanish surrealist artist Juan Miró. His work is filled with cartoons and grotesque creatures, bizarre scenes and vibrant colors. These images and colors themselves seem to have life, dragging people into a whimsical fairy tale world.
Macarrón's "Untitled (Universe)" is the artist's largest work ever to appear in the auction market, depicting a colorful and poetic galaxy, whether in surreal expression, or The lyrical nature of the works echoes Juan Miró.
Rafa Macarrón
For example, in Miro's work "Carnival of Clowns", the protagonists in the painting are some alien figures drawn by Miro in the early days. The work depicts the hustle and bustle of the festival day, when abstract characters gather together. Although the composition of the painting is divided by a simple horizon line, Miró's characters appear to float in mid-air, leaving the viewer unable to discern the depth of the space. The plain background behind the characters accentuates their figurative nature, as well as their individuality.
Macarrón's build a picture through the extension of color and simple lines, presenting a creative futuristic universe. This universe is inhabited by a group of strange creatures who build bridges and houses between the earth and the sun. Macarrón's use a variety of different materials in their work to seek freedom of artistic expression.
Similar to Yoshitomo Nara, the works of Javier Calleja, Edgar Plans and Rafa Macarrón are not only cute and joyful on the surface, but also contain many deep meanings. It expresses the author's various feelings about modern life, so it can arouse widespread love and resonance.
JW Marriott Hotel Hong Kong
20th Century & Contemporary Art Evening Sale
2022/ 06/ 22  |  06:00 pm
VIP Preview Hong Kong
2022/ 06/ 18 -21  |  10:00 am – 07:00 pm
phillips london2021
Related News
Auction
Rafa Macarrón at Sothebys 'Contemporary Art Evening Sale'
Sothebys
Oct 09, 2021 8:00 pm -
Hong Kong
Our artist Rafa Macarrón set a record  8.6x the estimate price with his renewed work < Rutina Fluor (diptych)  > at Sothebys 'Contemporary Art Evening Sale'.
Auction
Rafa Macarrón at Phillips 'New Now'
Phillips
Apr 28, 2022 3:00 pm -
Berkeley Square, London
Our artist Rafa Macarrón achieved the second highest price with his renewed work < Viaje al Espacio > at Phillips' 'New Now'.